What is an extruded tube ?
Monolayer tube in Polyethylene which can be made in different densities :
Low Density = soft with moderate resistance to chemical agression
Mix Low and High Density = stronger with good resistance to chemical agression
High Density = rigid with and strong resistance to chemical agression
Printing on cylindrical tube
Why choose an extruded tube ?
Shiny or matt tube
White tube or translucent or mass colored
Offset prinintg 1-6 colors
Silkcreening 1-6 colors
Hot stamping for tubes and caps
Wide range of caps
Vernis brillant ou mat
-
Tube blanc, translucide ou teinté masse
-
Impression offset 1-6 couleurs
-
Sérigraphie 1-6 couleurs
-
Marquage à chaud tubes et bouchons
-
Large choix de bouchage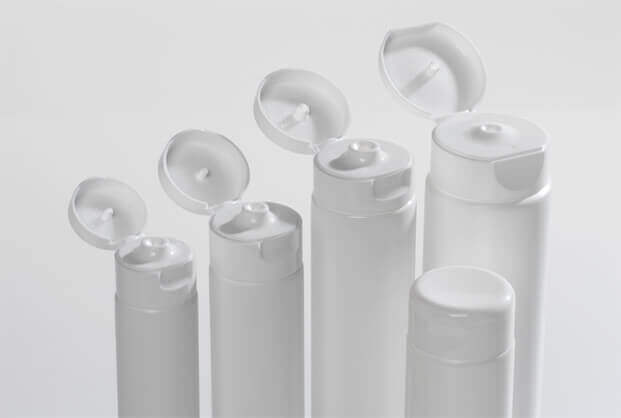 Available options according to quantity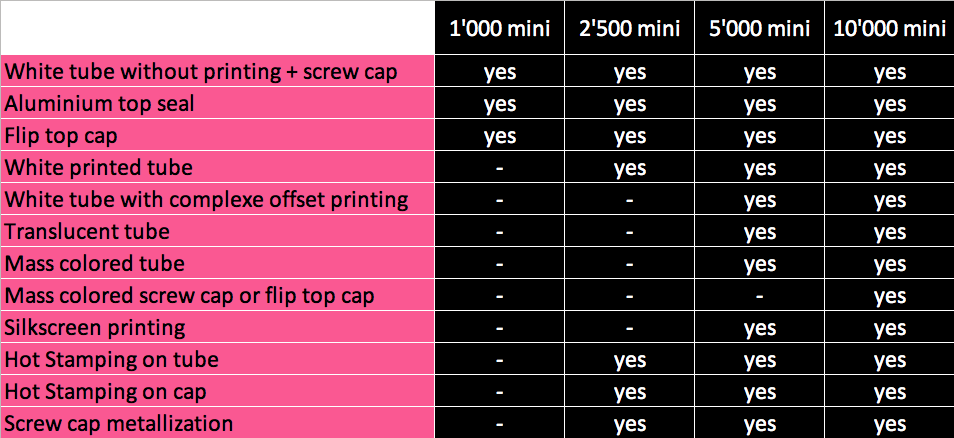 Technical informations
Lexical
In order to familiarize with the terms linked to flexible plastic tubes and printing, you will find here a lexical.
Standard packaging
Tubes are packaged head first, in a cardboard box (with or withour plastic cover). 4 boxes per layer on wooden palett 80cmx120cm. Quantity per box according to tube diameter  :
D25 : 383 tubes
D30 : 259 tubes
D35 : 192 tubes
D40 : 140 tubes
D50 and D50 canula : 88 tubes